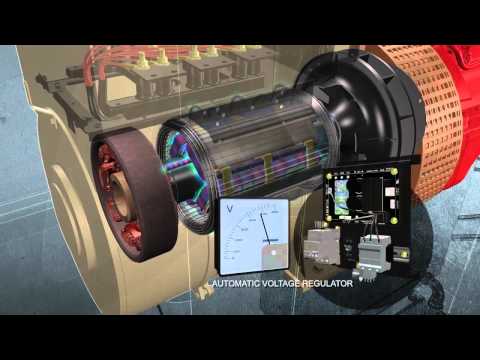 Doosan

G70WDO-3A-T4F Generator
Generators
Doosan Portable Power's G70 is a completely redesigned package to meet the challenge of tier 4 emissions while also improving performance specifications over the previous generation. The G70 generator is engineered to provide the highest reliability while lowering the total cost of operation. Key applications include construction site power, special events and entertainment, de-watering and municipalities.

The G70 carries Doosan Portable Power's legacy of rugged, dependable power. The G70 generator boasts tough running gear and a hardened enclosure that can stand up to harsh environments. The G70 also has the ability to change from 50Hz to 60Hz, making it one of the most versatile generators offered today.
Features
The G70 Tier-4F generator from Doosan Portable Power delivers the quietest mid-range T4F package in the market by delivering 70 kVA (56 kW) at 64 dB(A).  A dual-frequency switch comes standard on the G70, allowing the generator to change from 50Hz to 60Hz.  Easy-to-use operator interface features a digital display of key engine and generator parameters.  A redesigned connection panel provides sage and easy power wiring installation.

The G70 generator from Doosan Portable Power is powered by a Doosan D34 engine that delivers fuel economy and performance while ensuring the compliance with the latest emissions standards.  The Marelli alternator upholds Doosan Portable Power's dedication to reliability and efficiency.  Marelli alternators provide excellent motor starting capability, stable voltage regulation and fast transient response. The G70 generator from Doosan Portable Power provides the unmatched versatility to support any application.
Specifications
| | |
| --- | --- |
| @ 120V-1Ø, 1.0PF, 60Hz: | 50 kVA (50 kW ), 209x2 Amps |
| @ 208V-3Ø, 0.8PF, 60Hz: | 68 kVA (55 kW ), 190 Amps |
| @ 240V-1Ø, 1.0PF, 60Hz: | 50 kVA (50 kW ), 209 Amps |
| @ 240V-3Ø, 0.8PF, 60Hz: | 70 kVA (56 kW ), 168 Amps |
| @ 480V-3Ø, 0.8PF, 60Hz: | 70 kVA (56 kW ), 84 Amps |
| Emissions Tier Level: | Tier 4 Final |
| Engine Make / Model: | Doosan D34 |
| Frequency Capability: | 50Hz/60Hz Switchable |
| Fuel Tank Capacity - Gal (L): | 110 (416) |
| Height - in (mm): | 93.3 (2371) |
| Length - in (mm): | 163.8 (4161) |
| Power Output @ 1800RPM: | 85.8 (64) |
| Runtime @ 100% Load - Hr: | 25.0 |
| Sound Level @ 23 ft (7m) and 100% Load - dB(A): | 64 |
| Voltage Configuration: | 3-Position Switch |
| Weight (Ready to Run) - lb (kg): | 5550 (2518) |
| Width - in (mm): | 71.3 (1810) |
Features

Features

The G70 Tier-4F generator from Doosan Portable Power delivers the quietest mid-range T4F package in the market by delivering 70 kVA (56 kW) at 64 dB(A).  A dual-frequency switch comes standard on the G70, allowing the generator to change from 50Hz to 60Hz.  Easy-to-use operator interface features a digital display of key engine and generator parameters.  A redesigned connection panel provides sage and easy power wiring installation.

The G70 generator from Doosan Portable Power is powered by a Doosan D34 engine that delivers fuel economy and performance while ensuring the compliance with the latest emissions standards.  The Marelli alternator upholds Doosan Portable Power's dedication to reliability and efficiency.  Marelli alternators provide excellent motor starting capability, stable voltage regulation and fast transient response. The G70 generator from Doosan Portable Power provides the unmatched versatility to support any application.

Specifications

Specifications

| | |
| --- | --- |
| @ 120V-1Ø, 1.0PF, 60Hz: | 50 kVA (50 kW ), 209x2 Amps |
| @ 208V-3Ø, 0.8PF, 60Hz: | 68 kVA (55 kW ), 190 Amps |
| @ 240V-1Ø, 1.0PF, 60Hz: | 50 kVA (50 kW ), 209 Amps |
| @ 240V-3Ø, 0.8PF, 60Hz: | 70 kVA (56 kW ), 168 Amps |
| @ 480V-3Ø, 0.8PF, 60Hz: | 70 kVA (56 kW ), 84 Amps |
| Emissions Tier Level: | Tier 4 Final |
| Engine Make / Model: | Doosan D34 |
| Frequency Capability: | 50Hz/60Hz Switchable |
| Fuel Tank Capacity - Gal (L): | 110 (416) |
| Height - in (mm): | 93.3 (2371) |
| Length - in (mm): | 163.8 (4161) |
| Power Output @ 1800RPM: | 85.8 (64) |
| Runtime @ 100% Load - Hr: | 25.0 |
| Sound Level @ 23 ft (7m) and 100% Load - dB(A): | 64 |
| Voltage Configuration: | 3-Position Switch |
| Weight (Ready to Run) - lb (kg): | 5550 (2518) |
| Width - in (mm): | 71.3 (1810) |